Small Diameter Cable
Small Diameter MI Cable:
We have retooled, adding a new furnace dedicated solely to small diameter cable. This means shorter lead times for our customers, and better quality as well. The new equipment was built especially for MI cable ranging from .010″ up to .040″ (in addition to the other products up to .750″ [3/4″] diameter). With this additional capacity, we can make small diameter cable in a few weeks!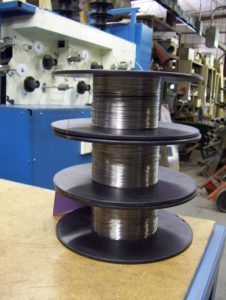 Please ask us how we can meet your needs.
The small diameter cable ships on a spool as dimensioned below.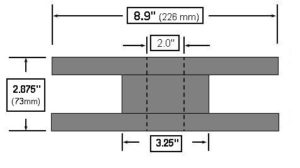 If you simply need information on our material, please click here. If you don't see what you need, or have further questions – please feel free to call or email your questions.